Long distance relationships can pose many challenges for romantic partners. Geographic distance and lack of face-to-face contact make it tough for couples to keep their love strong and thriving over time. These relationships do, however, have their unique joys. Listening to songs that express both the difficulties and rewards of long distance relationships is a great way for lovers to keep their bond alive.
10 Great Songs for Couples Who Are Apart
Right Here Waiting by Richard Marx
Right Here Waiting, a smash hit from 1989 that reached number one on both the Billboard Hot 100 and Adult Contemporary charts, was based on a love letter artist Richard Marx wrote to his wife while she was away in South Africa, shooting a scene for a movie. At first he didn't want to release the song, but on further consideration he decided it stood a good chance of becoming a hit. The lyrics to this soft rock song describe the painful yearning a lover feels when he and the woman he adores are "oceans apart."
Ain't Misbehavin' by Fats Waller
Fats Waller wrote Ain't Misbehavin' in 1929 in a forty-five minute session and recorded the song that same year. A smooth jazz number, the song has stood the test of time and has been recorded and reinterpreted by a number of critically-acclaimed artists, including Ella Fitzgerald, Nat King Cole, and Hank Williams, Jr. Fats Waller's original version was honored in 1984 with induction into the Grammy Hall of Fame. Its fun, straightforward lyrics speak to staying true to your sweetheart while you're by yourself and "on the shelf."
I Guess That's Why They Call It The Blues by Elton John
A pop music standard, I Guess That's Why They Call It The Blues hit number four on the Billboard Hot 100 in 1984. Elton John penned the music, while Bernie Taupin wrote the lyrics. The song also marks the reunion of John and Taupin as co-creators after a few years of not writing music together. In I Guess That's Why They Call It The Blues, Elton John tells his sweetheart that the time during which they're physically apart won't last forever, and he gives reassurance of his lasting love. The lyrics speak to faith that love will endure, despite the challenges of being away from one another.
So Far Away by Dire Straits
So Far Away, a roots rock song released by Dire Straits in 1985, has a bluesy sound and enduring appeal. The song peaked at number nineteen on the Billboard Hot 100 and spent fourteen weeks on the charts overall. Its simple, heartfelt lyrics describe the difficulty of being far away from a lover, and how the pain of separation only seems to grow worse over time. The song also addresses the insecurity that can take root in long distance relationships, when the singer wonders where his beloved is "when the sun goes down."
Wouldn't It Be Nice by The Beach Boys
With its catchy, memorable tune, Wouldn't It Be Nice has earned its place as a pop and oldies legend. Pitchfork Magazine awarded the song the number seven spot on its 200 Greatest Songs of the 1960s list. Its release year was 1966. While the lyrics of the song can apply very well to a long distance relationship, the distance in the song actually refers to separation in time between a challenging reality and a better future. The Beach Boys sing about a couple that is too young to get married, so they dream about and long for a time when they can finally spend their days and nights together, sharing "never ending" kisses.
10,000 Miles by Mary Chapin Carpenter
Mary Chapin Carpenter's 10,000 Miles, a lush and soaring ballad, served as the theme song for the movie Fly Away Home, which was released in 1996. 10,000 Miles is Carpenter's take on a much older English ballad about lovers who are saying goodbye as one of them prepares to set out on a long journey at sea. Carpenter embodies a sweeping, timeless feel in her piano and strings arrangement, which buttresses the message of the song's lyrics, emphasizing the resilient nature of deeply committed love, no matter how many miles might separate the lovers.
Radar Love by Golden Earring
Radar Love, a classic hard rock song by Golden Earring, injects a heaping helping of fun into the challenges of a long distance relationship. Not only is Radar Love a great song to listen to while one lover is making a road trip to see the other, but its eminently-singable lyrics celebrate the extent to which a successful long distance relationship can provide comfort "from above" in the form of "radar love." Since its release in 1973, the song has been covered over 500 times by artists as diverse as U2, Carlos Santana, and White Lion.
Missing You by John Waite
Following its release in 1984, Missing You by John Waite sizzled up to the very top of the Billboard Hot 100. The song has proven to boast considerable staying power, as well. Missing You was re-released in 2014, sung as a duet between John Waite and Allison Krauss. The new version peaked at number 34 on the country charts. In both of its incarnations, Missing You is a poignant, heart-tugging soft rock song that expresses the conflicting emotions felt by long distance lovers, who swing between painful yearning and a desire to downplay and minimize that pain.
Carrying Your Love With Me by George Strait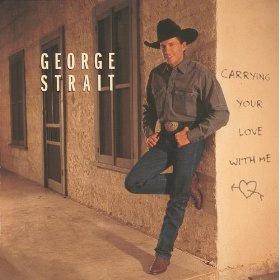 For lovers who spend a lot of time apart because one of them must regularly travel, there's Carrying Your Love With Me by George Strait. Released in 1997, this country song skyrocketed to the top of the country charts. Country Universe honored the song with the number 200 position on its list of the greatest songs of the nineties. The lyrics of Carrying Your Love With Me express the heartwarming sentiment that no matter how far a lover may travel away from his beloved, he always carries with him the love they share, and their love helps him get through many lonely nights.
Unchained Melody by The Righteous Brothers
Unchained Melody, a sensual rhythm and blues tune, was initially written in 1955 by Hy Zaret and Alex North. It has since spawned over 500 covers by numerous artists, the most well-known of which is the version by the Righteous Brothers, released in 1965. The Righteous Brothers' cover of Unchained Melody enjoyed another surge of popularity when it was used in the 1990 blockbuster film Ghost. The Righteous Brothers' smooth and sumptuous performance of the song highlights the message in its lyrics, using the metaphors of mountain and sea to express the permanence of true love, even when one's lover is far away.
Music as Comfort for Far Off Sweethearts
For long distance sweethearts, the pain of separation can be intense, but the magic of music can provide a great deal of comfort. Songs which express the complex and intense emotions experienced by people involved in long distance relationships are often cathartic and can provide a bonding experience for lovers across the miles.