Satellite Radio Vs. Internet Radio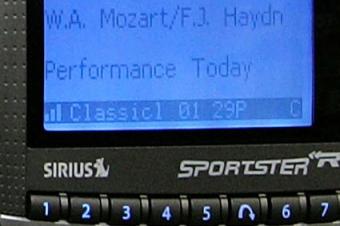 One of the best ways to discover new music or to revisit old favorites is through the radio, but traditional AM/FM radio inherently has its limits both in variety and in quality. There are now two fantastic alternatives: satellite radio and Internet radio. Both formats have their merits and their drawbacks, so it is important to do a thorough comparison before making your decision on which to use.
Satellite Radio
Whereas traditional AM/FM radio is broadcast over the air through transmission towers, satellite radio is broadcast from satellites. The primary application for satellite radio is for use through in-car stereos with reception covering a broader geographical area than its terrestrial radio counterpart. The sole satellite radio company in the United States is SiriusXM.
Pros
Satellite radio receivers come pre-installed in 70 percent of new vehicles
Exclusive programming, including Howard Stern and Bob Edwards
Music stations are typically commercial-free
Unlimited listening for one low monthly fee
Easier to receive a strong signal in many rural areas in the United States
SiriusXM satellite radio can also be streamed online with the right package
Cons
May encounter reception issues in areas with reduced coverage
Geared mostly toward in-car listening, so alternative listening options in the home may be limited
No free service available
Fewer stations compared to Internet radio offerings
Services
SiriusXM is the only provider of satellite radio in the United States after the merger of XM Radio and Sirius Radio.
Cost
SiriusXM monthly pricing ranges from $9.99 to $18.99.

The $9.99 Mostly Music package includes 80 channels, but does not include other content like Howard Stern and sports. Online streaming is a $4 per month option.
The $14.99 Select package has over 165 channels and adds Oprah Radio and Bob Edwards, as well as MLB, NBA, NHL, PGA and news.
The $18.99 All Access package is the most comprehensive with over 175 channels, including Internet radio streaming, Howard Stern, NFL and NASCAR, as well as everything in the Select package.
Bottom Line
Many new vehicles not only come with satellite radio receivers pre-installed, but many car manufacturers also include a free trial period as part of the car purchase package. The stations are varied in their content including music, talk radio, sports coverage, and more, and the higher quality audio coupled with a commercial-free presentation make satellite radio a compelling option. Listening to satellite radio on devices outside of the vehicle is far more limited.
Internet Radio
While satellite radio is more popular in the car, Internet radio is generally more popular in the home and on mobile devices. Satellite radio is exclusively a paid service, whereas only a small fraction of Internet radio listeners are paid subscribers. The mostly free nature and its massive range are the most compelling reasons to choose Internet radio.
Pros
Easily accessible from a variety of Internet-connected devices, like smartphones, tablets, and computers
Variety of service providers
Most providers offer a free option with thousands of stations each
Much larger selection with multiple stations for each genre, including hip hop and country music
Available anywhere around the world with a reliable Internet connection
Cons
Free Internet radio stations are typically ad-supported, so music is interrupted
Multiple stations across multiple providers can create a fragmented experience
Mobile data for music streaming can be very costly; streaming 128kbps for 2 hours per day consumes roughly 3.2GB per month
Currently less integration with in-car entertainment systems
Some content may be geofenced, meaning that they are unavailable outside of certain areas or countries
Services
Cost
Most stations and services are available for free
Pandora One subscriptions start at $4.99 per month
Bottom Line
Without an unlimited mobile data plan, listening to Internet radio in the car is currently not a viable option for most users. The sheer cost of bandwidth is far too high and reception in more remote areas can be particularly challenging. For listening in the home or office where a more reliable and unlimited Internet connection is available, Internet radio offers an overwhelming level of variety and choice. Most free services are ad-supported, however, so users who would prefer commercial-free entertainment may still prefer satellite radio or other options.
Making the Right Choice
For most music lovers, the question is not whether they should get satellite radio or Internet radio. Instead, it is a perfectly valid option to choose both, using the appropriate service at the relevant time. Satellite radio has better in-car integration, commercial-free music and stronger reception in more remote areas of the United States, but it does come at a higher monthly cost. Internet radio is best utilized on mobile devices or in the home, accessing a far larger library of music and stations, as long as the Internet service is reasonably fast and reliable.