List of Australian Rock Music Groups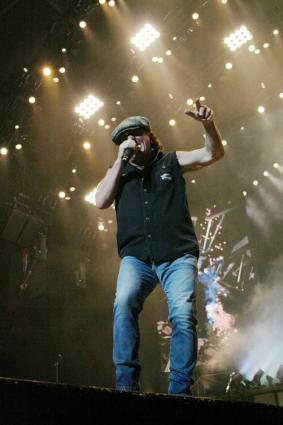 Australia has launched rock groups onto the international stage that have significantly impacted the course of modern music. Other Australian music acts have made lasting contributions to the music scene Down Under without making an impact worldwide. The following are some of the biggest acts in Aussie rock music.
Australian Pop and Soft Rock Acts
Quite a few major players in the pop rock and soft rock scenes have hailed from Oz, including these familiar names.
Air Supply
Air Supply, a soft rock duo made up of Graham Russell and Russell Hitchcock, were little known outside Australia throughout the 1970s. They became an international musical sensation in the early 1980s when seven of their singles in a row cracked the Top Five on the U.S. Billboard charts. From there, Air Supply went on to sell more than 100 million albums all over the world.
Crowded House
Crowded House regularly toured in Australia starting with their formation in 1985. In 1987 they had a smash hit in the U.S. with Don't Dream It's Over, a single from their first album that reached number two on Billboard. Their music, characterized as pop rock, has won kudos throughout the years from fans and critics for being catchy and well-crafted.
INXS
Throughout the 1980s and 90s, INXS journeyed from success in their native land to breakout success internationally, selling 40 million albums worldwide. They started out as a pop rock and new wave band but eventually transitioned over to dance music with elements of funk. In 2012 the band gave its last performance in Perth, after performing along with the group Matchbox Twenty.
Men at Work
Men at Work, a pop rock and new wave band, enjoyed spectacular success not only in Australia but worldwide. They became favorites on MTV, which put their fun, quirky videos in heavy rotation. In 1983, the band achieved the stellar feat of having both an album and a single reach number one on charts in both the U.S. and the U.K. at the same time.
Olivia Newton-John
Olivia Newton-John found success in the U.S. as a soft rock and country artist in the 1970s. Following her co-starring role in the 1978 movie Grease, a film which featured her vocal talents, she went on to reach new heights as a pop star. Though the 1970s and the 80s represent the highest points of her career, she has continued to be admired as a singer and performer up through the present day.
Rick Springfield
Rick Springfield played with several bands in his native Australia and came to U.S. attention in the 1970s as a solo artist, but he fell on hard times with his music in 1976 and increasingly turned toward a career in acting. In 1981, however, he achieved international breakout success with his album Working Class Dog, which featured his distinctive style of power pop and spawned a Billboard number one smash hit, Jessie's Girl, which garnered him worldwide acclaim.
Kylie Minogue
Since getting her start in 1987, Kylie Minogue has been going strong as a pop artist, reaching international superstar status and selling over 68 million albums worldwide. Not only has she won numerous awards for her dance-pop music, but she was honored in England as an Officer of the Order of the British Empire and knighted in France for her contributions to art and culture.
Empire of the Sun
Formed in 2008, Empire of the Sun enjoyed breakout international success with their debut album Walking on a Dream, which went platinum in Australia. Their second album Ice on the Dune, released in 2013, spawned a number one hit, Alive, on Billboard's Dance/Club Play Chart. Empire of the Sun plays a larger-than-life style of pop music that makes use of dance beats and electronica.
Hard Rock and Heavy Metal Bands
Australia boasts a deeply-rooted tradition of hard rockers, and classic hard rock was one of the first subgenres for which bands from Oz became celebrated.
AC/DC
AC/DC, a no-frills Australian hard rock band, is nothing less than a worldwide phenomenon. The band has been rocking stadiums for decades and shows no signs of slowing down. They love to tour, they love to play, and they love to have fun. Millions of hard rock and heavy metal fans and critics agree: they have sold 200 million albums worldwide, and Rolling Stone ranked them number 72 on their list of the 100 greatest music artists of all time.
Wolfmother
Wolfmother cites Black Sabbath as one of the biggest influences on their music, and this is borne out in the band's psychedelic, hard-rocking sound. From 2000 to 2004 Wolfmother was successful in their home country, cracking the Australian charts with their albums and singles. In 2005 they became internationally known, and they have received a number of awards including a Grammy for Best Hard Rock Performance in 2006.
Cold Chisel
Cold Chisel, an Australian hard rock band, got its start in 1973 but it wasn't until 1979 that they had their first top 20 hit on the Australian charts. Their music is comprised of a hybrid of classic rock influences, including Deep Purple and Bob Dylan. While the band didn't achieve the international fame they sought, they have done well in Australia and have consistently remained one of the most successful and celebrated rock bands in their home country.
Powderfinger
Powderfinger, who rocked and rolled from 1990 to 2010, hit the big time in Australia in 1995. Though the band never really made a splash away from their native soil, their style of music, best described as a fusion of hard and alternative rock, scored them multiple hits Down Under. They have won sixteen awards from the Australian Recording Industry Association (ARIA).
Airbourne
Often compared to legendary hard rockers AC/DC, Airbourne got their start in 2003. They have found tremendous success in Australia with their heavy metal music, with both their albums cracking the top thirty on the Australian charts. Airbourne's albums have also charted in the U.S. though they haven't yet enjoyed massive success internationally.
Australian Alternative Rock Groups
Alternative rock bands from Australia have shown themselves to be musical innovators, experimenting with sounds as diverse as experimental rock, rockabilly, and punk.
Nick Cave and the Bad Seeds
Since 1983, Nick Cave and the Bad Seeds have released a total of fifteen albums. Though they are considered an alternative rock band, their sound encompasses elements from punk to garage rock. In 2013, their fifteenth album became the first of their records to debut at number one on Aussie charts, and the same album reached number three on the U.K. charts.
Midnight Oil
MTV helped Midnight Oil break out in the late 1980s to an American audience, but they had already been rocking Australia for over a decade with their socially-conscious, alternative rock music. The band split in 2002, and former lead singer Peter Garrett then became active as a Labor Party candidate on the Australian political scene.
Silverchair
In the years since their formation in 1992, Silverchair have shown themselves to be musical innovators, developing their style from grunge to experimental rock. Every single one of their five albums debuted at number one on the Aussie charts. In 2011, Silverchair went on hiatus, but the band isn't ruling out a reunion and a new album sometime in the future.
The Living End
The Living End has captivated Australia since 1994 with their distinctive musical style, a fusion of rock and punk often referred to as psychobilly. Their debut album earned the band breakout success, going platinum five times over. In the years since, they have maintained their success all the way up to their most recent record, which won Best Rock Album at the 2011 ARIA awards.
Jet
The alternative garage rock band Jet found breakout success with their debut studio album Get Born, released in 2003, which went platinum eight times over in Australia and sold 1.5 million copies in the U.S. The band broke up in 2012.
Rock Legacy from Down Under
When examining the cultural richness of the rock genre, it would be a mistake to overlook the talents that have hailed from Australia. The legacy of Australian rock music is evident in the proliferation, over the years, of highly acclaimed bands across various rock and roll subgenres whose influence will doubtlessly resonate for generations to come.