Classical Music to Listen to While Studying
If you like to have a little background noise while you study, listening to classical music may be the way to go. Instrumental music such as these classical selections can provide a pleasant atmosphere which may help boost your studies.
Classical Music for Studying
Classical music can fit the bill for non-distracting music that helps your focus instead of hindering it. Look for music that has a fairly narrow dynamic range (loud and soft) and doesn't include vocals or lyrics. Classical music performed by small chamber groups such as quintets is a good choice, as is classical music performed on the piano. The following list will get you started.
Sonata for Two Pianos by Wolfgang Amadeus Mozart
Sonata for Two Pianos is the music used in many studies about music and brain function, including the study that launched the Mozart Effect. The piece is played entirely on two pianos with no additional instrumentation. The Andante section is particularly peaceful and calming.
Clair de Lune by Claude Debussy
Clair de Lune is a piano piece has a lyrical melody that creates a very calm and serene atmosphere, making it ideal as a quiet study background piece.
The Four Seasons by Vivaldi
The Four Seasons is a set of four violin concertos that musically depicts spring, summer, fall, and winter. Spring is the most widely recognized of the concertos and features an upbeat sonata backed by strings. One study showed that listening to music by Vivaldi boosted mental vitality.
Piano Sonata in B Minor Op. 91 by Christian Sinding
Sinding's Piano Sonata in B Minor is lyrical and relaxing, perfect for background study music. It features one of Sinding's most well-known works, Rustle of Spring.
Concerto for Harpsichord, Strings & Continuo No. 2 in E Major by Johann Sebastian Bach
Concerto for Harpsichord, Strings & Continuo No. 2 in E Major is a lively chamber piece that maintains a fairly steady dynamic range throughout. The rhythm and counterpart may help organize thoughts.
Meditation from Thais by Jules Massenet
There are many instrumental versions available of this beautiful Jules Massenet piece, Meditation from the opera Thais, which may help you focus and concentrate. One of the best is a cello version by Yo Yo Ma.
Vocalise by Sergei Rachmaninoff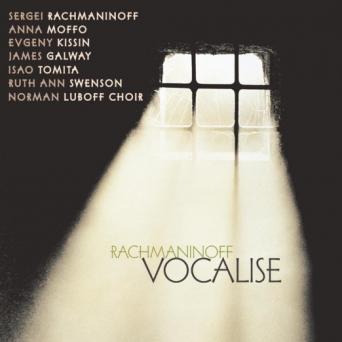 Vocalise is written for the human voice. It doesn't have lyrics, however. Instead, Rachmaninoff wrote the piece for a tenor or soprano voice singing a single vowel throughout the melody. The piece is also available in a number of beautiful instrumental versions, including one by Itzhak Perlman on the violin.
Concierto de Aranjuez by Joaquin Rodrigo
Written for classical guitar and orchestra, Concierto de Aranjuez has a lovely, lilting melody. The Adagio from the piece is particularly lovely, and provides a calming atmosphere.
Piano Sonata No. 17 in D minor by Ludwig van Beethoven
A beautiful piano sonata by Beethoven, this piece is mildly stimulating yet lyrical at the same time, providing both upbeat and calming effects.
Canon in D Major by Johann Pachelbel
This well-known piece, also simply known as Pachelbel's Canon, was originally scored for three violins and basso continuo. Today, you can find it in an array of instrumentation ranging from solo piano to full orchestra. The familiar, soothing melody offers a suitable backdrop for studying.
Other Pieces to Listen To
Expand your study playlist with some of these classical choices:
Trois Gymnopedies by Erik Satie - A suite of three piano compositions
Piano Concerto in C Major by Wolfgang Amadeus Mozart - A piano concerto for full orchestra
Pavane by Gabriel Fauré - A piece originally written for piano but often arranged for full orchestra

Water Music by Georges Friderich Handel - A Baroque Period classic of three suites for full orchestra
Swan Lake by Pytor Ilyich Tchaikovsky - The Russian composer's classic ballet score
24 Preludes by Frédéric François Chopin - 24 classic preludes for piano
Air on the G String by Johann Sebastian Bach - From the second movement of Bach's Orchestral Suite No. 3 in D Major
Reverie by Claude Debussy - A beautiful piano piece by the French composer, which you can find in an array of instrumental arrangements
Making Your Own playlist
You can make your own classical playlists for studying by using online radio stations. For example:
Pandora allows you to choose a music genre or artist. It then provides the music of that artist, as well as similar music.
Last.fm provides personalized recommendations for playlists based on music you listen to on the site.
Spotify allows you to create drag and drop playlists and also provides genre-specific radio stations. You must register for this service before you can use it, however.
Music and Studying
There is a lot of controversy in scientific circles about whether listening to music while you study is helpful or harmful. While the results of scientific studies are mixed, some findings may be helpful as you choose a playlist for studying.
The Mozart Effect
In 1993, a limited scope study published in Nature demonstrated that students listening Mozart's Sonata for Two Pianos experienced to a temporary increase in scores on a spatial reasoning test. This effect lasted about ten minutes. The study findings made a huge splash in the media, and the increase in spatial reasoning ability was deemed "The Mozart Effect." Unfortunately, with the popular reporting of the findings, people began to misinterpret them, believing that listening to Mozart must improve cognitive function. The findings did lead to a flurry of additional studies of the effects of music on the brain, however. While the studies have had mixed results, there is some evidence that listening to such music may improve cognitive function.
Types of Music to Choose
USA Today notes the findings of several studies that indicate the following:
Music with lyrics can be distracting, particularly in reading and writing tasks.
Music that is too stimulating (fast, loud, lots of ups and downs in dynamic range and energy) may prove a distraction.
Fast, loud music interferes with reading comprehension.
More Effective Studies
Everyone has different study habits, but it can sometimes help to make small changes to see if you can maximize your studying time. Try adding some classical background music to your next study session to see if it has any effect on your efforts.