When you're feeling angry, the right song can help you let off some of that steam. Everybody has their favorites, but try adding one or more of the following tunes to your angry playlist. You might just find the perfect tune to vent your frustrations with.
10 Best Songs to Listen to When You're Angry
1. You Oughta Know by Alanis Morissette
You Oughta Know should be the official anthem for every woman who has ever been done wrong by a man. When Alanis tells her ex-lover she hopes he feels it every time she scratches her nails down someone else's back, you just know she'd really like to scratch his eyes out right then and there. When you listen to this one turn up the volume, make sure you're alone, and wail along with Alanis. It's cathartic.
2. F**k You by Cee-Lo Green
This song sounds deceptively upbeat, especially when you hear the version with the alternative PG lyric Forget You. However when you listen to the lyrics, it's clear this guy is really angry. He's angry at his gold-digging ex-girlfriend, the rich guy she's running around with now, and the entire situation because he still has feelings for her. Think of Cee-Lo's F**k You as the You Oughta Know for guys.
3. Death on Two Legs by Queen
Freddie Mercury wrote some beautiful love songs. Death on Two Legs isn't one of them. As the story goes, the band got ripped off by one of their managers in the early days of their career. Musical genius that he was, Mercury vented all his rage into what would become the first track of the band's album, Night at the Opera. In a song filled with awesome lines, Mercury summed it up best when he sang, "Now you kiss my a** goodbye!" You can probably guess the expletive.
4. Before He Cheats by Carrie Underwood
There's nothing quite so satisfying as a good country cheating song. Carrie Underwood's Before He Cheats recounts how an angry woman gets her revenge on her unfaithful Romeo by destroying his most prized possession - his truck. The guy may not think next time before he cheats, but he'll probably invest in a top quality alarm system. When you listen to this song, just live vicariously through Carrie. Messing up someone's truck will only get you arrested.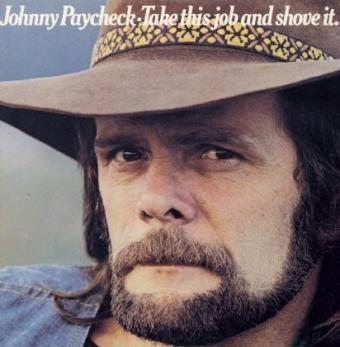 5. Take This Job and Shove It by Johnny Paycheck
When you're completely fed up with your job Take This Job and Shove It is the song to listen to. Old school country to be sure, Johnny Paycheck lays out all his troubles about how his woman left him and his boss is a fool. You may not be able to afford to tell your boss to shove it to his face, but you can imagine doing it while you sing along with Johnny.
6. We're Not Gonna Take It by Twisted Sister
We're Not Gonna Take It became the anthem of the MTV generation back in the 80s. Although it's not exactly clear who Dee Snider's not going to take it from, you can choose your own target and bellow out the chorus with him. Think of this as your all-purpose angry mood song.
7. Anarchy in the UK by The Sex Pistols
The Sex Pistols couldn't sing and weren't professional musicians when they ripped this tune, but they sure could deliver raw, angry emotion. Anarchy in the UK is an anti-establishment rant that just might strike a chord with anyone who is frustrated with the political climate.
8. Call Me When You're Sober by Evanescence
Call Me When You're Sober expresses the frustration and anger of a woman who has had enough of dealing with her addict/alcoholic partner and decides it's time to kick him out. If you've ever been in a co-dependent relationship and decided to reclaim your life, you can relate to this song.
9. One by Metallica
With vocals from James Hetfield that rip the heart right out of you, One expresses the anger, anguish, and hopelessness of a soldier severely wounded by a land mine and trapped inside what's left of his body. If you think you're having a bad day, listen to this song. You might actually feel better about your own life.
10. Holiday by Green Day
Here's an anti-war song you can sink your teeth into. Filled with punk sensibility and great guitar licks, the anger is physically palpable throughout Holiday, and you'll find your heart pumping in time with the beat. If you're feeling especially anti-establishment, try the live version of Holiday for extra raucous guitars and a rant-filled intro from Billie Joe Armstrong.
Listen and Vent
If you're mad about something, there's probably a song that will help you vent. Listen to these songs one at a time, or make an entire playlist you can listen to any time you need to let it all out.