Great Songs About Friendship
Friendship is one of life's treasures, and you don't have to search long or hard to find great songs that speak to its importance. Songs about friendship can be found in many genres, encompassing a wide range of moods from introspection to gratitude to a party-hearty attitude.
Soft Rock
The gentle, mellow sounds of soft rock make an excellent sonic canvas for music artists to explore the staying power of true friendship.
Lean On Me by Bill Withers
In writing Lean On Me, Bill Withers drew on his memories of growing up in a small coal mining town in West Virginia, surrounded by a tight-knit, caring community. The lyrics, the upbeat melody, and the soulful accompaniment all work together as a testament to a spirit of friendship, kindness, and compassion which can always be relied on.
You've Got a Friend by James Taylor
In You've Got a Friend, James Taylor sings to his friend that he'll be there through all of life's trials, even on the darkest and most troubled days. Taylor's smooth voice coupled with his heartfelt delivery resonated strongly with listeners, propelling this song to number one on the Billboard Hot 100 in 1971. It has remained an anthem to friendship in all the years since.
Wind Beneath My Wings by Bette Midler
Written by Jeff Silbar and Larry Henley in 1982, Wind Beneath My Wings really hit its stride in 1989, when it was recorded by Bette Midler for the movie Beaches and hit number one on the charts. The song speaks eloquently to the love and honor in which a person holds a dear friend who has given unselfishly of their courage and inspiration.
Classic Rock
From the annals of classic rock come unforgettable tunes about friendship which have truly stood the test of time.
With a Little Help From My Friends by The Beatles
Paul McCartney and John Lennon wrote With a Little Help From My Friends especially for Ringo Starr to sing on the album Sgt. Pepper's Lonely Heart's Club Band. The delivery of the song to the world exemplifies its spirit. After an all-night recording session Starr was getting ready to go home, but Lennon and McCartney encouraged him to go ahead and record the lead vocal for the song. As he sang, they stood around the microphone with him, lending their help and support.
Bridge Over Troubled Water by Simon & Garfunkel
Ironically, Simon & Garfunkel's disagreements about this beautiful song culminated in the breakup of their duo. Nonetheless, Bridge Over Troubled Water was therapeutic for its fans in that it lent them strength and heart to bear up throughout the end of the tumultuous 1960s. The song has meant a great deal to listeners in the decades since its release, with its timeless lyrics about unconditional support and friendship.
You're My Best Friend by Queen
Musically, You're My Best Friend is highly innovative, with quite a bit of stylistic ornamentation that lends it a celebratory, even triumphant air. Its joyful musical arrangement brilliantly complements the lyrics, in which Freddie Mercury sings about his love and gratitude for his best friend.
Alternative Rock
It's hard to beat alternative rock for songs about friendship that paint powerful pictures from multiple perspectives.
I Will Remember You by Sarah McLachlan
Sarah McLachlan based I Will Remember You on Seamus Eagan's instrumental piece called Weep Not For the Memories, then she added her own lyrics. With its lilting melody and poignant description of a past friendship that will never be forgotten, the live version of the song won McLachlan a Grammy Award for Best Female Pop Vocal in 1999.
We're Going to Be Friends by The White Stripes
With its stripped-down sound and lyrics that hearken back to the innocence of childhood, We're Going to Be Friends is every bit as quirky and endearing as Napoleon Dynamite, the movie for which it's used as the opening song. While listening to We're Going to Be Friends, music fans can smile and reminisce about the excitement of making a new friend on the first day of school.
My Friends by The Red Hot Chili Peppers
My Friends is a melodic and melancholy ballad with lyrics that are a testament to how true friends stick together throughout trying periods that can strain their friendship. The song was one of The Red Hot Chili Peppers' more mainstream hits, reaching number one on Billboard's Mainstream Rock and Modern Rock Tracks charts.
Country
With its plaintive lyrics and down home feel, country music offers songs about friendship that warm the heart and tickle the funny bone.
I'll Be by Reba McEntire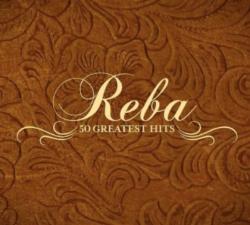 In I'll Be, Reba McEntire sings about friendship as a refuge, a shelter from cold and lonely days. The power of friendship in I'll Be shines as an oasis of sunshine and protection from life's storms. The song became a crossover hit, reaching number four on Billboard's Hot Country Singles & Tracks and number 51 on the Hot 100.
All My Rowdy Friends (Have Settled Down) by Hank Williams, Jr.
Hank Williams, Jr. wrote All My Rowdy Friends as a good-natured lament about how friends who used to enjoy partying with him have gone on to quieter, more settled lifestyles. The song speaks to the fact that while friends inevitably change over the course of many years, the spirit of friendship remains true. The song, which hit number one on the country charts, includes references to Johnny Cash, Waylon Jennings, Kris Kristofferson, and George Jones.
Find Out Who Your Friends Are by Tracy Lawrence
Find Out Who Your Friends Are is a straightforward and earnest song about discovering who your true friends really are when you're going through hardship and you desperately need a hand. Your real friends will be the ones who remain by your side, willing to understand your position and offer their help. With Find Out Who Your Friends Are, Tracy Lawrence became the first country artist to hit number one on the charts with the first release of a single from his very own label.
Two of the Best Things in Life
Music and friendship are two of the best things life has to offer, so a good song about friendship is the perfect pairing. Listening to a playlist of songs that celebrate the many aspects of friendship can be just the thing when you're spending time with friends, and you and your friends might even enjoy singing the songs together.