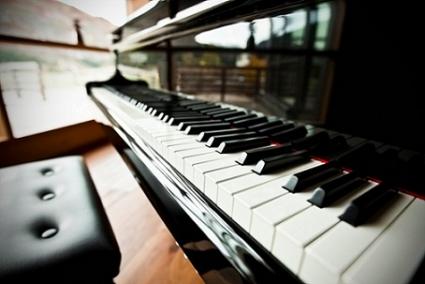 The Aaliyah biography is the story of a rising star who died too soon. Aaliyah Dana Haughton, born in Brooklyn, New York on January 16th, 1979 was a singer and actress and had several popular songs released, including a remake of Journey to the Past from the popular children's movie, Anastasia.
A Short Aaliyah Biography
Birth and Childhood
Aaliyah's parents were Diane and Michael Haughton. The family moved to Detroit, Michigan, when she was five, and Aaliyah was raised there along with her brother, Rashad Haughton. Aaliyah's parents enrolled her in voice lessons at a young age, and she often did performances with her church's choir. When she was in first grade, she was cast as Annie in the play, Annie. After performing in Annie, Aaliyah decided that she wanted to become an entertainer and began auditioning for television shows, such as Family Matters, and commercials. She also was on the show Star Search at the age of nine, but did not win the competition.
Career
When she was twelve, Aaliyah was signed to Blackground Records, which is where she met her future mentor, R. Kelly. Her first album, Age Ain't Nothin' But a Number, was released in 1994 and sold a million copies. It also rose to number eighteen on the Top 100 charts. After the release of Age Ain't Nothin' But a Number, many rumors of a romantic relationship between Aaliyah and R. Kelly circulated through magazines and newspapers. Vibe magazine even had a copy of a marriage certificate for the two, though the marriage was later annulled due to the fact that Aaliyah had lied about her age on the certificate and to her parent's wishes since she was still underage.
In 1996, Aaliyah left her record label and signed with Atlantic Records, where she began to record with Missy Elliot and Timbaland. Her second album, One In a Million featured both artists on it and was very popular, selling three million copies. Aaliyah attended the Detroit High School for the Performing Arts and graduated in 1997 with a 4.0 GPA. This same year, she began her acting career, playing herself in the television show New York Undercover and doing a cover of the song Journey to the Past for the animated film, Anastasia. Aaliyah preformed the song at the ceremony for the Academy Awards as well.
Aaliyah's first major movie role did not come along until 2000, when she played the female lead in the adaptation of Romeo and Juliet, Romeo Must Die. The film grossed 18 million dollars in its first weekend alone, and she also contributed four songs to the movie's soundtrack. In 2001 her third album, Aaliyah, was released and sold 187,000 the first week that it was out.
Death
The Aaliyah biography took a turn for the tragic on August 21, 2001. After finishing filming the music video for Aaliyah's song, Rock the Boat, the singer and her crew got on board the plane that they had flown in when they arrived at the Bahamas. They were not informed that the plane was exceeding its weight limit. The plane crashed just 200 feet after its take off from the runway. Aaliyah, as well as most of her crew, were all killed in the accident. There was an unsuccessful lawsuit against the pilot company that hired the pilot for Aaliyah, since traces of alcohol and cocaine were found in his body upon his autopsy.
After her death, Aaliyah won two awards; one for Favorite R&B Artist and one for Favorite R&B/Soul Album, for her album, Aaliyah. A final album, I Care 4 U, was released in 2002, and one of the album's singles, Miss You, hit top three on the Billboard charts.