Top Sites for Free Latin Music Downloads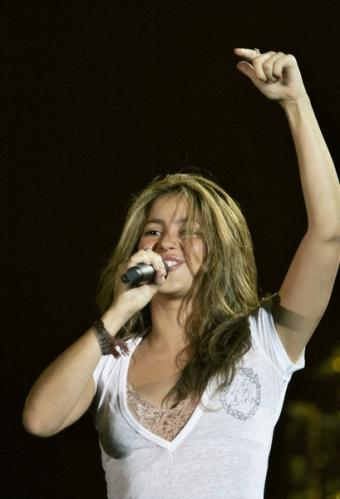 For anyone who enjoys Latin music there are plenty of online sites where you can find free downloads of your favorite songs. Latin music encompasses everything from mambo and mariachi to modern tunes from contemporary artists.
Last.FM
This website offers a huge collection of Latin music available to download for free. Last. FM has over fifty pages of MP3 files to choose from that represent a wide variety of genres including salsa, Cuban, mambo, Latin pop and mariachi. Some of the artists represented include Cambero, Bia Krieger and Systema Solar. Users do not have to register and sign-in to download the files, however the site offers benefits for those who do, including personalized song suggestions based on previous downloads.
Artist Direct
There are fifteen popular Latin songs available for download on the Artist Direct website. These MP3 files represent many of the most popular artists in this genre. There are also some ringtones of Latino tunes that can be downloaded and streaming music videos available for viewing. This is a comprehensive site that updates often, so new files will be available on a regular basis.
Latina Magazine
Latina magazine is a portal for all things that would interest a young Latina teenage girl. The user must have a free iTunes account in order to download the playlist files. The site introduces teens to the hippest new artists in the genre including Bomba Estéreo, Amandititita, Los Hollywood, Pilar Díaz and plenty of others. The site is in English, so it can be enjoyed by teens who don't speak or read Spanish.
Music Bazaar
Check-out the free Latin music downloads at Music Bazaar. Scroll to the bottom of the page and look for the free section in the lower left. New songs are added frequently. The site also offers information about various artists and charts to show what music or songs are currently popular.
Other Ways to Listen for Free
There are several other ways that a listener can hear the latest Latin music or a classic song. Visit the artists' official web sites regularly to see if they are offering any new releases for free download. Alternately, listen to live streaming Internet radio stations who play Latino tunes.
YouTube - There are a number of different Latin music videos available for free viewing at You Tube. Search for favorite artists or songs with the easy to use interface.
Stream Finder- This site offers a large database of stations that play a variety of different Latin music including salsa and other genres.
AOL - Listen to free Latin radio at AOL's Slacker Radio.
Downloading Your Music for Free
Downloading legal, free songs is a great way to fill out your playlists. You can listen to a wide range of artists without committing to a purchase, and sample new tracks that you might not hear otherwise. Explore the different options for free digital music to get a true taste of the variety in Latin music.