Best Motivational Songs of All Time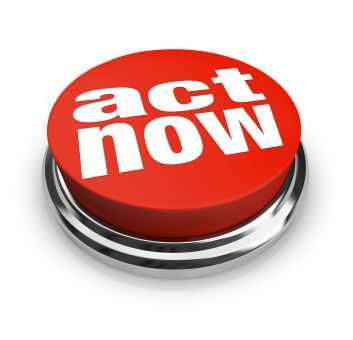 The best motivational songs of all time are popular not only for being motivational but also for the role they have played in culture. One of the best-known and most popular motivational songs out there is featured in the hit movie Rocky. The song, The Eye of the Tiger, is used in the movie to motivate Rocky to train so that he will win the fight and become the hero of the movie. While the scene has been parodied or emulated in numerous films since Rocky's release, the song is still looked at as one of the best motivational songs of all time for the role it plays in the film.
The Best Motivational Songs of All Time
Motivation in music isn't just for pushing someone to train and win a boxing match. Rather, songs provide motivatiol for a slew of reasons, like motivating someone to find the bright side in life, workout harder or just continue to live. Some of the best motivational songs of all time out there include the following.
I Will Survive by Gloria Gaynor
The classic song women utilize to move past a bad relationship, I Will Survive is more than enough motivation for that purpose. However, the song is also motivational in the way that it inspires many to realize they will still continue past whatever bad spell they are currently in. The track is also motivational in the way that it empowers listeners to pass the message of their success to others and keep surviving.
Lose Yourself by Eminem
While rapper Eminem might not fall on everyone's list of inspirational, the track at the center of the film 8 Mile attempts to motivate the film's protagonist to not waste his chance. This hit 90s style track motivates listeners to not waste a moment and to lose themselves in trying to do the best that they possibly can. While the protagonist succeeds in his motivations, it is hoped that the listener achieves the same.
When You Believe by Whitney Houston and Mariah Carey
In addition to featuring two of the most motivational and inspiring women in music today, When You Believe was also featured in the film The Prince of Egypt. The songs motivates listeners to understand the power of their actions that occurs when they believe in everything as possible.
It's My Life and Living on a Prayer by Bon Jovi
Bon Jovi has achieved two of the best motivational tracks of all times as both tracks motivate listeners to really take the moment that they are living in and make it special. In It's My Life, Jovi tells listeners to just go ahead and jump forward - things will be okay. In Living on A Prayer, Jovi lets listeners know that they are almost there and they will make it. Both songs let listeners know that they are a part of something much greater than themselves and that things will work out for them when they get where they are going.
Let Go by Frou Frou
Fans of the film Garden State will remember this track as part of the airport scene where Zach Braff's character is motivated to just let things go and get the girl. That, in theory, is the main function of this song: motivating listeners to let go of whatever bad there is and just live.
More Motivational Songs
If these tracks aren't enough motivation for you, additional motivational songs include:
Danger Zone by Kenny Loggins
I've Got The Power by Snap
We Are the Champions by Queen
I Can See Clearly Now by Johnny Nash
Man in the Mirror by Michael Jackson
True to Your Heart by 98 Degrees
I'm Alive by Celine Dion
Affirmation by Savage Garden
We Will Rock You by Queen
Live Like You Were Dying by Tim McGraw
Beautiful Day by U2
Don't Panic by Coldplay
I Believe I Can Fly by R Kelly
Bad Day by Daniel Powter
What songs motivate you? Share your favorite tracks for motivation by leaving a comment.